Meet Rob DeFrancesco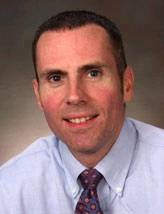 Robert DeFrancesco is a seasoned tech-stock analyst who for 13 years covered the tech sector for the nation's most popular investment advisory, Louis Rukeyser's Wall Street.
In March 2003, he launched Tech-Stock Prospector--a unique investment service with a guiding investment philosophy based on deep fundamental research and unbiased thematic analysis to identify and capitalize on market inefficiencies within the technology-stock sector.
Born and raised in Ardmore, Pennsylvania, Rob attended Villanova University and American University Law School. Previously, he worked for Wharton Econometrics in economic modeling. He now lives in Washington, DC.